Greetings! June 14 -2023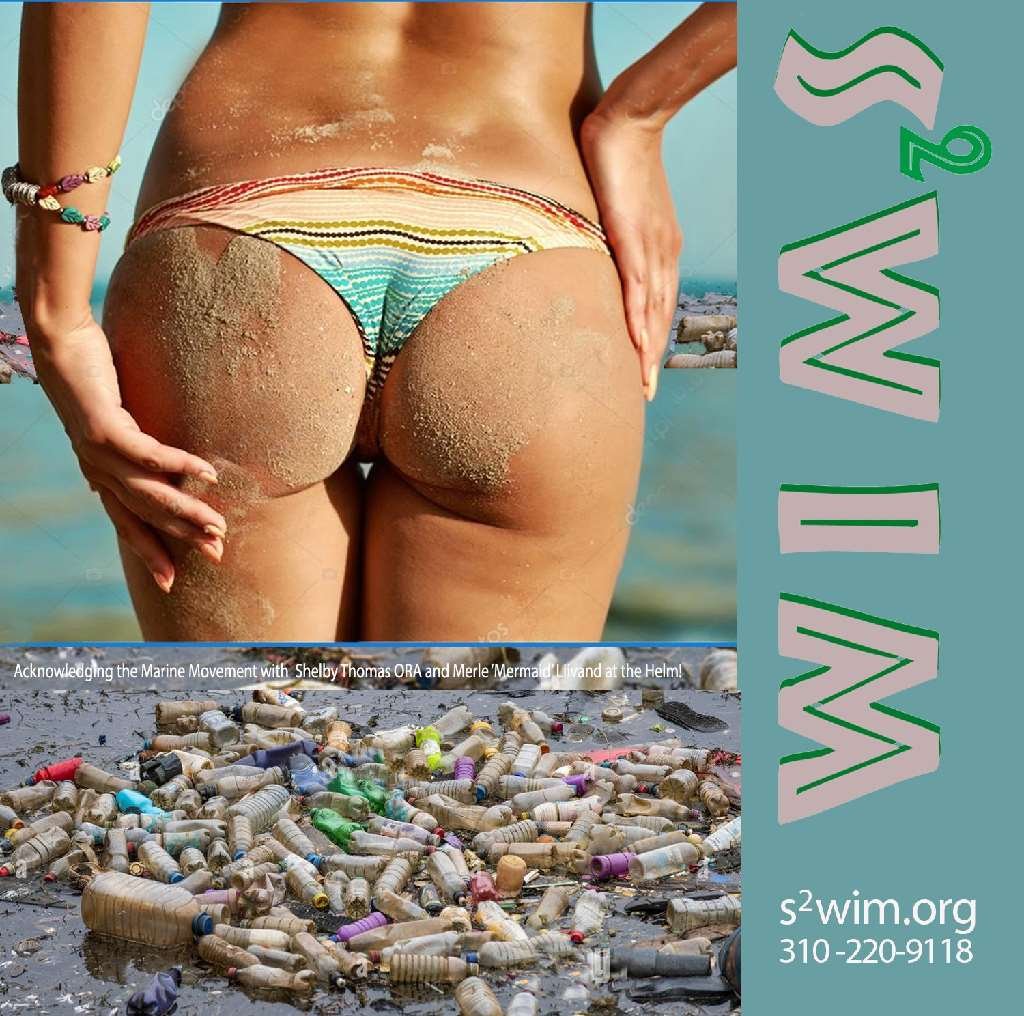 Headline:
The 5th Annual Sustainable Swim Week International Miami Rolls Out Fresh Collections For Summer
Sub Headline: Thursday June 15- Sustainable Swim Week International Post Event! Innovative Wellness & Aesthetic Clinic & Med Spa Launch – Thrive Tour – Aventura Hilton Sneak Preview June 16-17 and Las Vegas July 19  for the  Blackwoods  LAUNCH.  Sign up now for extra premiums! Peace. Out. Roget  (and David Mc.)
Miami/FL
The 5th Annual Sustainable Swim Week International Miami (www.S2wim.org) unspooled on Sunday June 11-on the Bougainvillea strewn Astra roof top lounge and Mediterranean Eatery Moon. It was an occasion that boasted seven sustainable designers; Alfa Rave, Robert D Love, Forever Lavi, Art 4 Wear, Sue Padalino Rose, G Bridal and Unicorn Fantasy by Sharnese D. Spencer among them.
Impresario and performer 'I Pray' Douglas Hardin of EatUp. Events took the 'sustainable splash of style' designers through the paces. Each described "why utilizing organic textiles, reducing waste by producing only what is on order, eschewing 'fast fashion', up-cycling and 'following the thread' to manufacturers that exercise fair and just labor practices assures their conscious cuuustomers, fashionistas, Social Payme' Influencers, that S2wim.org is a hand in glove fit fashion showcase.
Chef Oshun – is competing to become a finalist to appear on the global cook-off Carla Hall's Fav Chef kept the 'Moon' models and designers hydrated with her WETT nutritional elixirs (Water Enhancement Therapeutic Treatments) Vote Now: https://favchef.com/2023/oshun-marcellla
TO KNOW MORE:
INSTAGRAMS:
PLEASE FEEL FREE TO POST THE PROGRAM- CALENDAR OF EVENTS AS YOU PLEASE.
@blackwoodwraps
@bellascabaret
@wizkidlifer
@ecoworldluxury
DO YOU INFLUENCE? SIGN UP & EARN!
@socialpayme
S2WIM 2021-2022 ENJOY!
REPLAY EARTH DAYS- EVERY DAY PRODUCED BY PLANET FASHION TV + CELIA EVANS – MANA FASHION SERVICES & DOWNTOWN DEVELOPMENT AUTHORITY.
OUR SOUND TRACK
---
For all our guests "we commend you for creating a vibrant thread within the Sustainable Fashion, Food & Beverage and Environmentally Proactive Community," commented Co-Producer, David of McConnell Enterprises. "Because habitable planets are few and far between," quipped Co-Founder C. Roget.
Special Gratitude – Eddie Z and Stephanie of Blackwoods Launch and Dr. Ravi Singh & Elene Singh, Rafael – Gui and President Gurtegh Singh of Social Payme's prelaunch. Next stop Las Vegas, July 19 and James and Aurthur of "Bellas Cabaret " -the 'secret' place for After hours and Kat Nowak of Katalystic. To see the Program and Photo Gallery www.s2wim.org
Our mission is –
A. Know Our Impact
B. Advance Solutions
C. Reverse the Damage We have Done.
D. Share More.
E. Consume Less.
Event Gallery